Following Your Gut Isn't Always the Best Business Practice
Because our brains want us to stay on the "straight and narrow," sometimes we don't see the pitfalls ahead.
"Trusting your gut instinct" is how many people make decisions daily.
We accomplish everyday choices by trusting intuition, whether it's judging character, deciding what road to take when our GPS goes offline or choosing between a breakfast sandwich or smoothie. In most cases, your gut gets the job done, but too often that gut feeling can lead us down the wrong path if we are in a nonlinear situation.
According to Harvard Business Review, linear decision making in a nonlinear world often leads to missteps when it comes to business practices. As humans, our brains want things to be simple, moving in a straight line, and in many cases, this works in real life. Take, for instance, purchasing a cup of coffee for $2. Your brain knows you can buy one coffee for $2, ten coffees for $20, fifteen coffees for $30 and so on. This straight-line approach makes sense. But in business, there are many nonlinear relationships to factor in, which cramp our instinctive, linear thinking style.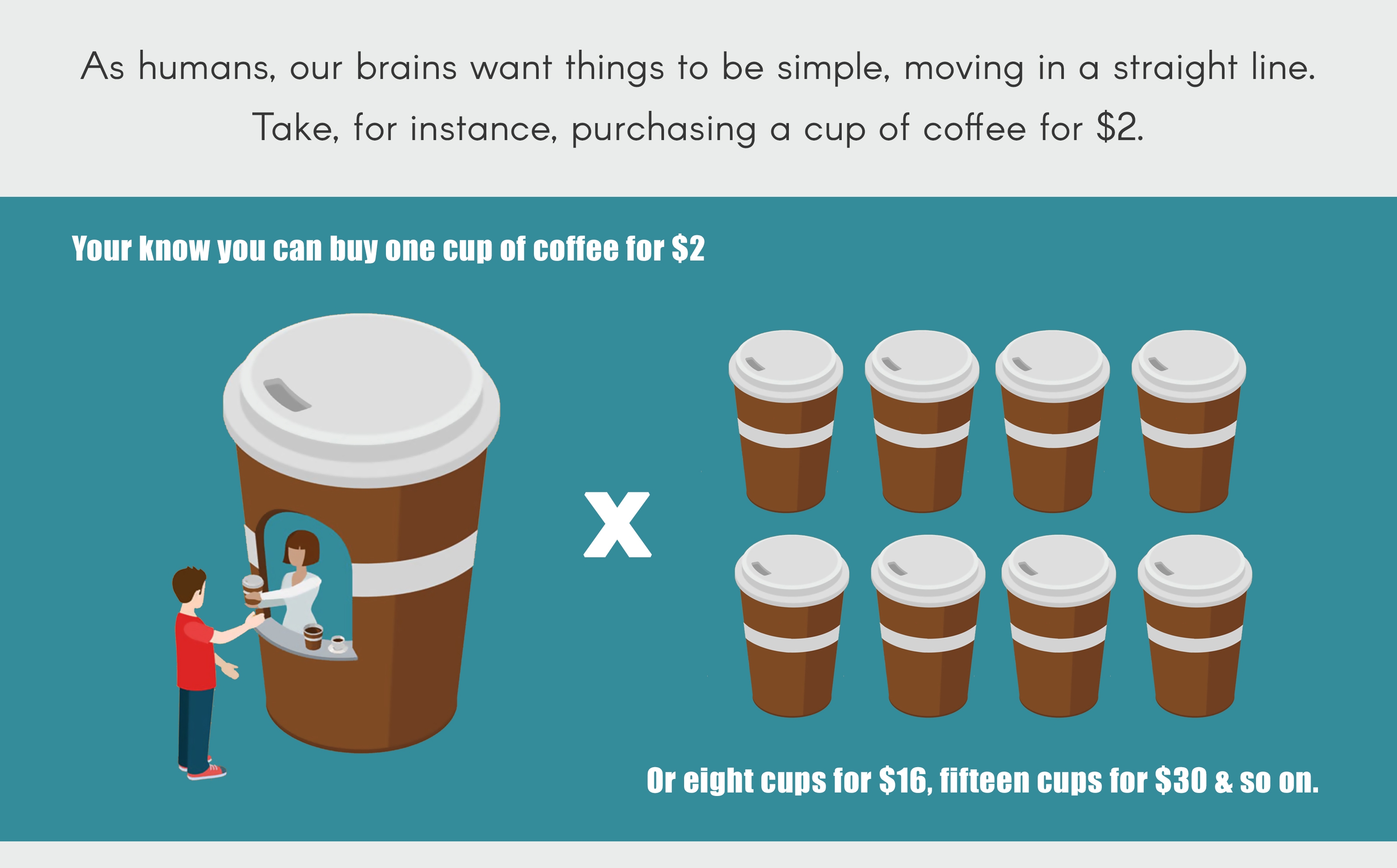 One example of a nonlinear phenomenon is consumer attitudes. Studies show that the relationship between what consumers say they care about and their action is often highly nonlinear. Classic quantitative tools like surveys are typically utilized to predict customer behavior linearly; however, behavior tends to live on a curve, not a straight line. Meaning, averages of customer surveys are not always accurate. This doesn't mean you should abandon all customer surveying but be aware that skewed data exists; this will enable you to approach analysis with linear bias in mind.
Another example is understanding the equipment financing process and how nonlinearity applies. Take payment and interest rates on a loan; these have a nonlinear relationship. When customers are shopping for the best interest rate on their loan, often a few percentage points won't make that much of an impact. Surprised? Here's why: most of the cost in a monthly loan payment goes towards the principal; therefore, reducing the interest rate will not reduce the payment on a scale of 1:1.
For example, on a 36-month term, cutting your interest rate by 50 percent – reducing it from 10 percent to 5 percent – will only decrease your monthly payment by 7.93 percent. Meaning, if you take out a $10,000 loan over 36-months with a 10 percent interest rate, your monthly payment will equal $322.67; whereas, if your interest rate is 5 percent, your monthly payment is $299.71, a difference of approximately $23.00.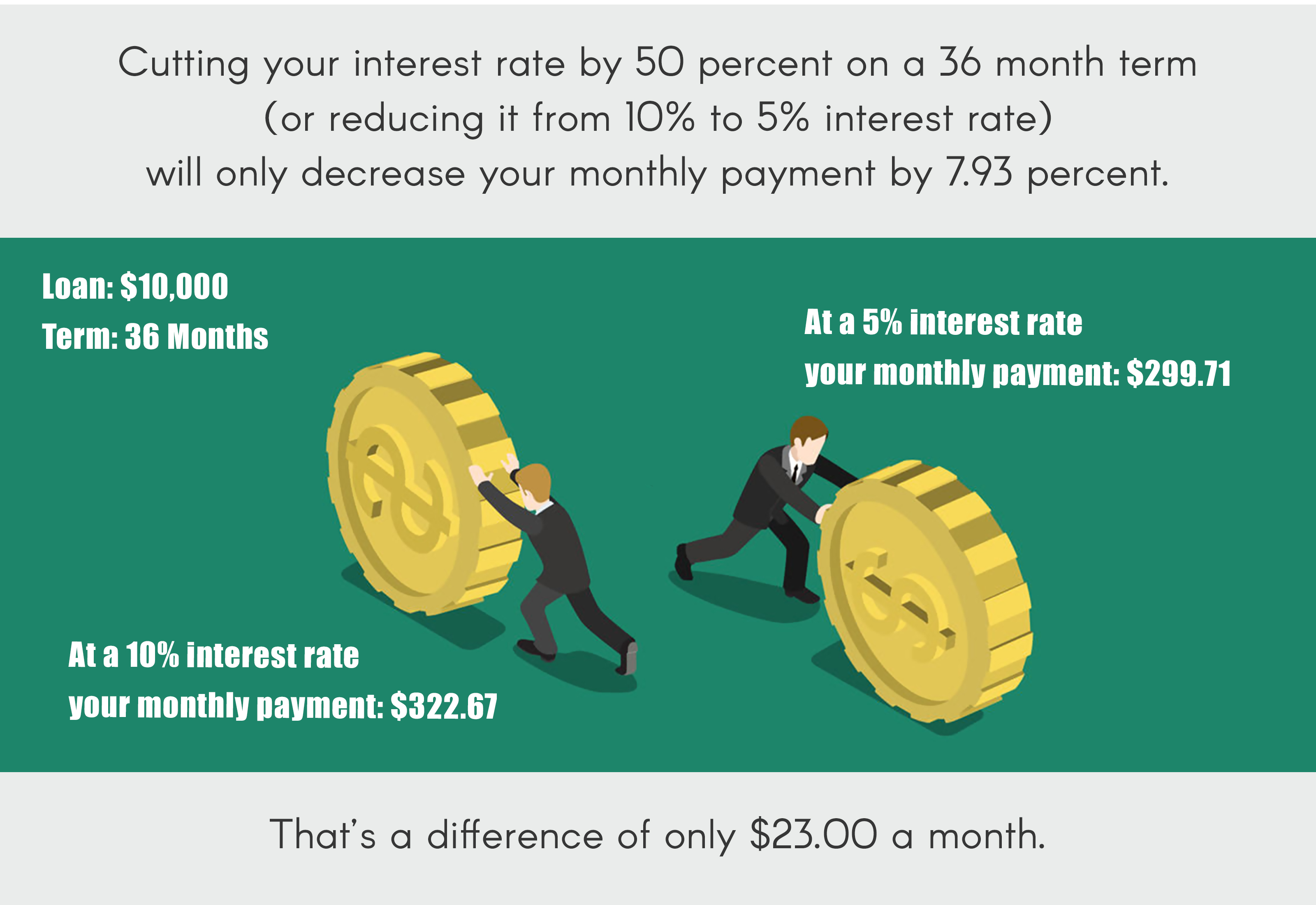 The calculation above leads us to examine many other factors besides the interest rate when applying for a loan, such as early payoff penalties, hidden fees, plus getting access to funds quickly and the ease of use. Additionally, having a lender that reports on your loan enables you to build a business credit profile, allowing you to borrow money in the future when it's needed, to take advantage of new opportunities and fuel business growth. Sometimes it's the best decision for a business to procure a loan to build credit and manage cash flow while understanding that the "math" is not always linear. This is essential in maintaining expectations when it comes to financing a piece of equipment or using a loan for another business need.
Because our brains want us to stay on the "straight and narrow," sometimes we don't see the pitfalls on the road ahead when it comes to linear versus nonlinear business decisions. Decreasing poor business or personal financial decisions starts with increasing awareness that linear bias exists and can confuse your gut instincts. The more you know!
For any questions regarding "linear" versus "nonlinear" financing decisions or information on commercial equipment financing, contact info@oakmontfinance.com or 877.701.2391.
Better Rates and Flexible Terms
Oakmont Capital shatters the big bank rates, making us the go-to funding source for a wide range of customers.
Over 20 Years of Experience
Work with our team of experts and grow your business. Speak with our Certified Lease & Finance Professionals today to learn more.
24 Hour Turnaround
Our streamlined application process delivers credit decisions within hours, not days, maximizing your time and experience.