Terms of Use
Oakmont Capital Services (OCS) maintains this website for prospective customers, customers and vendors of commercial financing products. The use of this website is intended to provide information regarding the services offered by OCS as wells as a conduit to submit information to OCS. The content of this website is for informational purposes only and is not intended as advice, consultative services or an offer to purchase or sell commercial assets.
The website content is to be considered the property of OCS. Any use of the content will require the express written consent of OCS.
We make every effort to ensure that the content is up to date and relevant. However, we make no guarantees, warranties or representations about the website, its content or accuracy.
Privacy Policy
General Statement
Oakmont Capital Services (OCS) is committed to protecting the privacy of our customers and visitors to our web sites. The nature of our business is to provide commercial financing. As part of our standard operating procedures, we collect information that may be deemed sensitive and/or private. The following privacy details how this information is gathered, stored and shared.
Types of Information We Collect on Our Website
Customers, suppliers, dealers, vendors, manufacturers and financial service providers may utilize any of our web sites to provide information related to one of our services. The information that we collect may include, but is not limited to: Name, addresses, phone numbers, social security number, banking information and credit history.
Information Usage
The intended use of the information is for OCS to evaluate the possibility of extending credit to a commercial applicant. This information may be shared with a third party for the purpose of evaluating the credit risk of an applicant. We only share applicant's info with appropriate and reputable financial service providers that maintain strict privacy policies. Personal information is not used for marketing purposes and is only shared for credit evaluation purposes.
We may also use the information collected for marketing purposes. You may opt out of having your information used for this purpose by contacting OCS using any one of the following methods:
Email: info@oakmontfinance.com
Phone: 877-701-2391 Extension 100
Fax: 800-843-2948
Mail: Oakmont Capital Services, 1398 Wilmington Pike, West Chester, PA 19382
Collected information may also be used for analytics. The information that is used for analytical purposes is not deemed to be private as it is more general information. However, analytical information is obtained as part of the collection of private information and it usage is therefore included in our privacy policy.
Security
Our websites employ security measures that are in place to protect the integrity of any information gathered and that is under our control. We cannot be responsible for security breaches that are not under our control.
Tracking of Your Information
OCS may from time to time use technology to track the users of our websites. This information is used for analytical purposes only and is not sold. Personal information cannot and will not be used as part of any tracking technology
For more information about Oakmont Capital Services Privacy Policy and our commitment to the security of your personal information, please contact us.
Site Map
Home

Ask an Expert
Apply for Financing
Financing Types
Vendor Portal

Equipment Financing

Specialty Equipment Financing
Titled Vehicles Financing
Medical Equipment Financing

Commercial Captial
Rate Calculator
OCS Market News
Frequently Asked Questions
About Us

Meet the Team
Career Opportunities

Contact Us
Oakmont Capital Services (Headquarters)
600 Willowbrook Lane, Suite 601
West Chester, PA 19382
Direct (610) 892 8670
Toll-Free (877) 701 2391
Fax (800) 843 2948
info@oakmontfinance.com
CFLL #60DBO 91777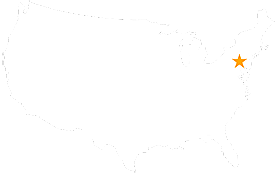 Oakmont Capital Services (Minnesota Offices)
1321 Shamrock Ln, Suite 1
Albany, MN 56307
Direct  (320) 844 8800
Toll-Free  (877) 701 2391
Fax  (800) 843 2948
info@oakmontfinance.com
CFLL #60DBO 93550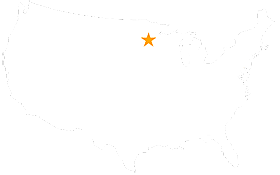 Questions?
Chat with us today!
Whether you're wondering about your rate options, term length, or types of collateral we finance, we're here to answer your questions.