WE MAKE
FINANCING
POSSIBLE.

WE MAKE
FINANCING
POSSIBLE.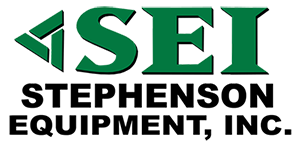 FINANCING OPTIONS THAT FIT YOUR NEEDS
Stephenson Equipment and Oakmont Capital Services are working together to help you fuel business growth!
Your Dedicated
Finance Professional
Oakmont Capital Services understands the industry, the Stephenson Equipment product line, and how to get equipment financed efficiently.
Reach out to Andrew – he'll make financing possible for you!
Competitive Rates
Up to $400,000 in financing available.
No Down Payments
For pre-approved customers.
Virtual Financing
Utilizing e-docs and remote online notary.
Flexible Terms
90-day delayed payment options available.
Dedicated Support
Ready to answer all your questions.
WE MAKE IT POSSIBLE.
As a direct, independent lender, Oakmont Capital Services is pleased to partner with Stephenson Equipment to offer low rates via virtual financing facilitated by a team of dedicated professionals. With us, equipment financing looks like this:
No Money Down
E-Docs + Remote Online Notary
Structured Terms for Troubled Credit
Delayed Payment Options
Terms Based on Credit Approval